"Brett the Vet" visits the TODAY Show.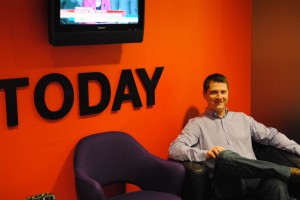 "Brett the Vet" visits the TODAY Show! Check it out here:
http://www.today.com/video/today/51746801/#51746801
Got a question for Brett? Ask him! Or follow his Twitter account for every-day helpful tips: @AskBrettTheVet

Jay Harrington DVM
Diplomate ACVO VERG Welomes our new Ophthalmologist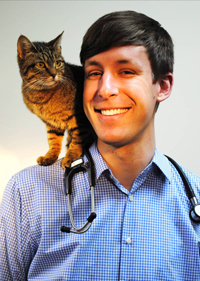 Originally from a small town in Ohio, Jay attended The Ohio State University where he earned a Bachelor of Science degree in Biology and Doctorate of Veterinary Medicine in 2008. Following graduation, he completed a one-year rotating internship at North Carolina State University College of Veterinary Medicine and then stayed for a three-year ophthalmology residency. During his residency, Jay published several journal articles on the subjects of cataracts and laser therapy for glaucoma and he was awarded a resident research award by the American College of Veterinary Ophthalmologists. In 2012, Jay completed his residency and successfully passed his specialty board examination to earn his Diplomate status in ophthalmology.
Professionally, Jay is interested in all aspects of ophthalmology, especially cataract surgery, management of glaucoma, and ophthalmic manifestations of systemic disease. In his spare time he enjoys traveling, running, and spending time with his family and friends. While Jay is excited to have an apartment in Brooklyn, he maintains a house in North Carolina that he shares with a French Bulldog, two Jack Russell Terriers, and a one-eyed cat.
Dr. Harrington will be available at both VERG North and VERG South, please call for an appointment.
Cataract Surgery
Ocular Ultrasound
Electroretinography (ERG)
Corneal Surgery
Distichia/Ectopic Cilia Procedures
Surgical/Laser Treatment of Glaucoma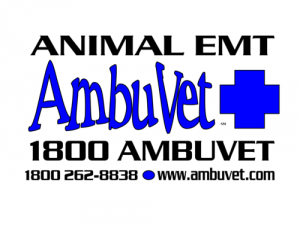 If you are in need of emergency pet transportation please contact AmbuVet.
AmbuVet is our first choice for emergency pet transportation and is the only service
in New York City that operates 24/7. AmbuVet is equipped to transport all types
of ill pets and will make sure your pet is as comfortable as possible
and surrounded by highly trained staff.